leading provider of qualitative and quantitative research services
On the Ground across Africa
We have serviced some of the world's largest and most influential companies and organizations
Discover how our cutting-edge services can add value to your organization

Business Growth

Sustainability

Performance
About Research Guide Africa
Research Guide Africa (RGA)  is a personalized Market and Social Research agency that focuses on Quality assured primary data collection using both qualitative and quantitative methods. We are engaged in action focused output that is delivered in a timely and cost-effective manner.  We offer approaches that have been localized and take cognizance of the local norms that could influence responses. We are a full-service research agency answering questions about markets, consumers and lifestyles. We specialize in the inventory, collection, and analysis of primary research.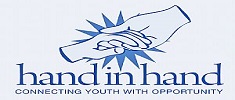 We have 15 years of experience
We are the leading provider of client solutions with over 15 years of experience helping organizations find comprehensive actionable solutions 
Used Research Guide Africa for both qualitative and quantitative research. Really enjoyed working with RGA,Professional team, Experienced staff, Flexible, Co-operative and Accomodative,
"All projects driven by your agency were fulfilled in a very high quality and within the agreed time frames"
"I highly endorse their data collection training program, their enumerators, and the system checks they have for ensuring the production of quality data. Further, they give excellent analysis and summary reports. Having worked as a MEL specialist for over ten years and conducted numerous assessments without prejudice, working with RGA has been the smoothest experience conducting impact evaluations".